Créatine : références scientifiques
Dernière révision : 02.04.2023
Ces références bibliographiques sur la créatine ont été utilisées pour la rédaction des articles proposés dans notre dossier thématique.
Liste des documents
AEDMA Martin, TIMPMANN Saima, LATT Evelin, OOPIK Vahur
Short-term creatine supplementation has no impact on upper-body anaerobic power in trained wrestlers.
Journal of the International Society of Sports Nutrition (2015) 12:45
AFSSA (ANSES)
L'évaluation des risques présentés par la créatine pour le consommateur – Véracité des allégations relatives à la performance sportive ou à l'augmentation de la masse musculaire.
Avis de l'Agence française de sécurité sanitaire des aliments et rapport du Comité d'experts spécialisé Nutrition humaine (Rapporteur : Docteur Gilbert Pérès), 2001
Almeida Douglas, Colombini Alessandra, Machado Marco
Creatine supplementation improves performance, but is it safe? Double-blind placebo-controlled study J Sports Med Phys Fitness 2020 Jul;60(7):1034-1039.
ALVES Christiano Robles Rodrigues, FILHO Carlos Alberto Abujabra Merege, BENATTI Fabiana Braga, BRUCKI Sonia, PEREIRA Rosa Maria R., SA PINTO Ana Lucia, LIMA Fernanda Rodrigues, ROSCHEL Hamilton, GUALANO Bruno
Creatine Supplementation Associated or Not with Strength Training upon Emotional and Cognitive
Measures in Older Women: A Randomized Double-Blind Study
Plos One October 2013, Volume 8, Issue 10, e76301.
Andres Susanne, Ziegenhagen Rainer, Trefflich Iris, Pevny Sophie, Schultrich Katharina, Braun Hans, Schänzer Wilhelm, Hirsch-Ernst Karen Ildico, Schäfer Bernd, Lampen Alfonso
Creatine and creatine forms intended for sports nutrition Mol Nutr Food Res 2017 Jun;61(6).
Antonio Jose, Candow Darren G, Forbes Scott C, Gualano Bruno, Jagim Andrew R, Kreider Richard B, Rawson Eric S, Smith-Ryan Abbie E, VanDusseldorp Trisha A, Willoughby Darryn S, Ziegenfuss Tim N
Common questions and misconceptions about creatine supplementation : what does the scientific evidence really show ?
J Int Soc Sports Nutr 2021 Feb 8;18(1):13.
BACKX Evelien M. P, HANGELBROEK Roland, SNIJDERS Tim, Marie-Louise VERSCHEIJDEN, VERDIJK Lex B., DE GROOT Lisette CPGM., VAN LOON Luc J.
Creatine Loading Does Not Preserve Muscle Mass or Strength During Leg Immobilization in Healthy, Young Males: A Randomized Controlled Trial
Sports Med (2017) 47:1661–1671
Balestrino Maurizio, Adriano Enrico
Beyond sports: Efficacy and safety of creatine supplementation in pathological or paraphysiological conditions of brain and muscle
Med Res Rev 2019 Nov;39(6):2427-2459.
Blancquaert Laura, Baguet Audrey, Bex Tine, Volkaert Anneke, Everaert Inge, Delanghe Joris, Petrovic Mirko, Vervaet Chris, De Henauw Stefaan, Constantin-Teodosiu Dumitru, Greenhaff Paul, Derave Wim
Changing to a vegetarian diet reduces the body creatine pool in omnivorous women, but appears not to affect carnitine and carnosine homeostasis: a randomised trial
Br J Nutr 2018 Apr;119(7):759-770.
Bonilla Diego A, Kreider Richard B, Petro Jorge L, Romance Ramón, García-Sillero Manuel, Benítez-Porres, Javier Vargas-Molina Salvador
Creatine Enhances the Effects of Cluster-Set Resistance Training on Lower-Limb Body Composition and Strength in Resistance-Trained Men: A Pilot Study
Nutrients 2021 Jul 4;13(7):2303.
Burke Darren G, Chilibeck Philip D, Parise Gianni, Candow Darren G, Mahoney Douglas, Tarnopolsky Mark
Effect of creatine and weight training on muscle creatine and performance in vegetarians
Med Sci Sports Exerc 2003 Nov;35(11):1946-55.
Butts Jessica, MD, Jacobs Bret, Silvis DO and Matthew, MD†
Créatine use in Sport
Sports health, vol 10, N°1
Candow Darren G, Vogt Emelie, Johannsmeyer Sarah, Forbes Scott C, Farthing Jonathan P
Strategic creatine supplementation and resistance training in healthy older adults
Appl Physiol Nutr Metab 2015 Jul;40(7):689-94.
Candow Darren G, Chilibeck Philip D, Gordon Julianne, Vogt Emelie, Landeryou Tim, Kaviani Mojtaba, Paus-Jensen Lisa
Effect of 12 months of creatine supplementation and whole-body resistance training on measures of bone, muscle and strength in older males
Nutr Health 2021 Jun;27(2):151-159.
COOKE Matthew B., BRABHAM Brian, BUFORD Thomas, SHELMADINE Brian D., MC PHEETERS Matthew, HUDSON Geoffrey M., STATHIS Christos, GREENWOOD Mike, KREIDER Richard, WILLOUGHBY Darryn.
Creatine supplementation post‑exercise does not enhance training‑induced adaptations in middle to older aged males
Eur J Appl Physiol (2014) 114:1321–1332
Cribb Paul J, Williams Andrew D, Stathis Chris G, Carey Michael F, Hayes Alan
Effects of whey isolate, creatine, and resistance training on muscle hypertrophy
Med Sci Sports Exerc 2007 Feb;39(2):298-307.
CRISAFULLI Daniel L., BUDDHADEV Harsh H., BRILLA Lorrie R., CHALMERS Gordon R, SUPRAK David N., SAN JUAN Jun G.
Creatine-electrolyte supplementation improves repeated sprint cycling performance: A double blind randomized control study
Journal of the International Society of Sports Nutrition (2018)
Davani-Davari Dorna, Karimzadeh Iman, Ezzatzadegan-Jahromi Shahrokh, Sagheb Mohammad Mahdi
Potential Adverse Effects of Creatine Supplement on the Kidney in Athletes and Bodybuilders
Iran J Kidney Dis 2018 Oct;12(5):253-260.
De Guingand Deborah L, Palmer Kirsten R, Snow Rodney J, Davies-Tuck Miranda L, Ellery Stacey J
Risk of Adverse Outcomes in Females Taking Oral Creatine Monohydrate: A Systematic Review and Meta-Analysis
Nutrients 2020 Jun 15;12(6):1780.
Elosegui Sara, López-Seoane Jaime, Martínez-Ferrán María, Pareja-Galeano Helios
Interaction Between Caffeine and Creatine When Used as Concurrent Ergogenic Supplements: A Systematic Review
Int J Sport Nutr Exerc Metab 2022 Jan 11;32(4):285-295.
Fazio Carly, Elder Craig L, Harris Margaret M
Efficacy of Alternative Forms of Creatine Supplementation on Improving Performance and Body Composition in Healthy Subjects: A Systematic Review
J Strength Cond Res 2022 Sep 1;36(9):2663-2670.
Fernandes Haniel
Dietary and Ergogenic Supplementation to Improve Elite Soccer Players' Performance
Ann Nutr Metab 2021;77(4):197-203.
Gualano Bruno, Rawson Eric S, Candow Darren G, Chilibeck Philip D
Creatine supplementation in the aging population: effects on skeletal muscle, bone and brain
Amino Acids 2016 Aug;48(8):1793-805.
HUMMER Erik, SUPRAK David N., BUDDHADEV Harsh H., BRILLA Lorrie, SAN JUAN Jun G.
Creatine electrolyte supplement improves anaerobic power and strength: a randomized double-blind control study
Journal of the International Society of Sports Nutrition 2019
JAGER Ralf, PURPURA Martin, SHAO Andrew, INOUE Toshitada, KREIDER Richard B.
Analysis of the efficacy, safety, and regulatory status of novel forms of creatine
Amino Acids (2011) 40:1369–1383
Kaviani Mojtaba, Abassi Aboozar, Chilibeck Philip D
Creatine monohydrate supplementation during eight weeks of progressive resistance training increases strength in as little as two weeks without reducing markers of muscle damage
J Sports Med Phys Fitness 2019 Apr;59(4):608-612.
Kreider Richard B., Kalman Douglas S., Jose Antonio, Ziegenfuss Tim N., Wildman Robert, Collins Rick, Candow Darren G., Kleiner Susan M., Almada Anthony L., and Lopez Hector L.
International Society of Sports Nutrition position stand: safety and efficacy of creatine supplementation in exercise, sport, and medicine
J Int Soc Sports Nutr. 2017; 14: 18.
Lukaszuk Judith M, Robertson Robert J, Arch Judith E, Moore Geoffrey E, Yaw Kenneth M, Kelley David E, Rubin Joshua T, Moyna Niall M
Effect of creatine supplementation and a lacto-ovo-vegetarian diet on muscle creatine concentration Int J Sport Nutr Exerc Metab 2002 Sep;12(3):336-48.
Maughan R J
Creatine supplementation and exercise performance
Int J Sport Nutr 1995 Jun;5(2):94-101.
Mielgo-Ayuso Juan, Calleja-Gonzalez Julio, Marqués-Jiménez Diego, Caballero-García Alberto, Córdova Alfredo, Fernández-Lázaro Diego
Effects of Creatine Supplementation on Athletic Performance in Soccer Players: A Systematic Review and Meta-Analysis
Nutrients 2019 Mar 31;11(4):757.
Mills Scotty, Candow Darren G, Forbes Scott C, Neary J Patrick, Ormsbee Michael J, Antonio Jose
Effects of Creatine Supplementation during Resistance Training Sessions in Physically Active Young Adults
Nutrients 2020 Jun 24;12(6):1880.
Mojtaba Kaviani, Keely Shaw, Chilibeck Philip D
Benefits of Creatine Supplementation for Vegetarians Compared to Omnivorous Athletes: A Systematic Review
Int J Environ Res Public Health 2020 Apr 27;17(9):3041.
Northeast Bethany, Clifford Tom
The Effect of Creatine Supplementation on Markers of Exercise-Induced Muscle Damage: A Systematic Review and Meta-Analysis of Human Intervention Trials
Int J Sport Nutr Exerc Metab 2021 May 1;31(3):276-291.
Nunes João Pedro, Ribeiro Alex S, Schoenfeld Brad J, Tomeleri Crisieli M, Avelar Ademar, Trindade Michele Cc, Nabuco Hellen Cg, Cavalcante Edilaine F, Sugihara Junior Paulo, Fernandes Rodrigo R, Carvalho Ferdinando O, Cyrino Edilson S
Creatine supplementation elicits greater muscle hypertrophy in upper than lower limbs and trunk in resistance-trained men
Nutr Health 2017 Dec;23(4):223-229.
OLSEN Steen, AAGAARD Per, KADI Fawzi, TUFEKOVIC Goran, VERNEY Julien, OLESEN Jens L., SUETTA Charlotte, KJAER Michael
Creatine supplementation with specific view to exercise/sports performance: an update
J Physiol 573.2 (2006) pp 525–534
OSTOIJC Sergej M., VRANES ID , Milan, LONCAR Davor, ZENIC Natasa, SEKULIC Damir.
Guanidinoacetic Acid and Creatine are Associated with Cardiometabolic Risk Factors in Healthy Men and Women: A Cross-Sectional Study
Nutrients 2018, 10, 87
OSTOJIC Sergej M
Diagnostic and Pharmacological Potency of Creatine in Post-Viral Fatigue Syndrome
Nutrients 2021 Feb 4;13(2):503.
Pakulak Avery, Candow Darren G, Totosy de Zepetnek Julia, Forbes Scott C, Basta Daniele
Effects of Creatine and Caffeine Supplementation During Resistance Training on Body Composition, Strength, Endurance, Rating of Perceived Exertion and Fatigue in Trained Young Adults
J Diet Suppl 2022;19(5):587-602.
OSTOIJC Sergej M., VRANES ID , Milan, LONCAR Davor, ZENIC Natasa, SEKULIC Damir.
Guanidinoacetic Acid and Creatine are Associated with Cardiometabolic Risk Factors in Healthy Men and Women: A Cross-Sectional Study.
Nutrients 2018, 10, 87
PERREIRA Renato Tavares dos Santos, DORR Felipe Augusto, PINTO Ernani, SOLIS Marina Yazigi, ARTIOLI Guilherme Giannini, FERNANDES Alan Lins, MURAI Igor Hisashi, DANTAS Wagner Silva, SEGURO Antonio Carlos, SANTINHO Mirela Aparecida Rodrigues, ROSCHEL Hamilton, CARPENTIER Alain, POORTMANS Jacques Remi, GUALANO Bruno
Can creatine supplementation form carcinogenic heterocyclic amines in humans ?
The Journal of Physiology C _ 2015 The Physiological Society
PLUIM B M, FERRAUTI A, BROEKHOF F, DEUTEKOM M, GOTZMANN A, KUIPERS H, WEBER K.
The effects of creatine supplementation on selected factors of tennis specific training.
J Sports Med 2006;40:507–512.
Poortmans J R, Francaux M
Adverse effects of creatine supplementation: fact or fiction ?
Sports Med 2000 Sep;30(3):155-70.
Ribeiro Felipe, Longobardi Igor, Perim Pedro, Duarte Breno, Ferreira Pedro, Gualano Bruno, Roschel Hamilton, Saunders Bryan
Timing of Creatine Supplementation around Exercise: A Real Concern ?
Nutrients 2021 Aug 19;13(8):2844.
Reardon T F, Ruell P A, Fiatarone Singh M A, Thompson C H, Rooney K B
Creatine supplementation does not enhance submaximal aerobic training adaptations in healthy young men and women
Eur J Appl Physiol 2006 Oct;98(3):234-41.
ROBERT Paul A., FOX John, PEIRCE Nicholas, JONES Simon W, CASSEY Anna, GREENHAFF Paul L.
Creatine ingestion augments dietary carbohydrate mediated muscle glycogen supercompensation during the initial 24 h of recovery following prolonged exhaustive exercise in humans.
Amino Acids (2016) 48:1831–1842
SFNS
Recommandations de la Société Française de Nutrition du Sport sur l'usage des compléments et suppléments alimentaires chez le sportif.
Référentiel SFNS Juin 2009
Simpson Andrew J, Horne Sara, Sharp Peter, Sharps Robert, Kippelen Pascale
Effect of Creatine Supplementation on the Airways of Youth Elite Soccer Players
Med Sci Sports Exerc 2019 Aug;51(8):1582-1590.
WANG Chia-Chi, FANG Chu-Chun, LEE Ying-Hsian, YANG Ming-Ta, CHAN Kuei-Hui
Effects of 4-Week Creatine Supplementation Combined with Complex Training on Muscle Damage and Sport Performance.
Nutrients 2018, 10, 1640
Wax Benjamin, Kerksick Chad M, JAGIM Andrew R, Mayo Jerry J, Lyons Brian C, Kreider Richard B
Creatine for Exercise and Sports Performance, with Recovery Considerations for Healthy Populations
Nutrients 2021 Jun 2;13(6):1915.
Wu Shih-Hao, Chen Kuan-Lin, Hsu Chin, Chen Hang-Cheng, Chen Jian-Yu, Yu Sheng-Yan, Shiu Yi-Jie
Creatine Supplementation for Muscle Growth: A Scoping Review of Randomized Clinical Trials from 2012 to 2021
Nutrients 2022 Mar 16;14(6):1255.
Wyss M, Kaddurah-Daouk R
Creatine and creatinine metabolism
Physiol Rev 2000 Jul;80(3):1107-213.
YANEZ-SILVA Aquiles, BUZZACHERA Cosme F., PICARRO Ivan Da C., JANUARIO Renata S. B., FERREIRA Luis H. B., MC ANULTY Steven R., UTTER Alan C., SOUZA-JUNIOR Tacito P.
Effect of low dose, short-term creatine supplementation on muscle power output in elite youth soccer players
Journal of the International Society of Sports Nutrition (2017) 14:5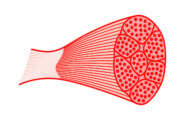 A lire également
Notre dossier thématique complet sur la Créatine : C'est quoi ?, Performances, Toxicité, Intérêt chez le sportif végétarien ?, Bibliographie…
© IRBMS - Droits de reproduction
► Recevoir notre Newsletter
Partagez cet article
Les informations données sur ce site ne peuvent en aucun cas servir de prescription médicale.
Ici & ailleurs